Torah and Grace | Hebraic Heritage TV
Eddie Chumney teaching about Torah and Grace. Yeshua gave the Torah at mount Sinai. Should Christians keep the Torah today?
torah, grace, romans, galatians, law, paul, yeshua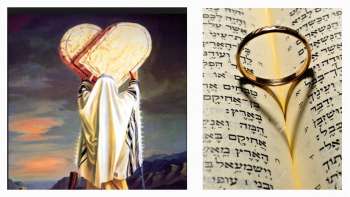 Published by: Hebroots | Date: 07/26/2017
Teachings include: The Hebrac Life and Teaching of the Messiah, The Elijah Message, What is Torah? God's PowerTwins: Torah and Grace, Yeshua the Lawgiver, Whose Torah Do You Believe?, Acts 9, Food and the New Testament, Acts 15, Paul on Trial: Did he teach and follow Torah? Romans: For or Against Torah?, Galatians: For or Against Torah?
Published by:

...
| Date:

../../..
| Views:

...